Description
SDM120DB-MID single phase digital kWh meter (45A direct connected – pulsed output)
The SDM120D family of meters have been produced to offer a low-cost solution to metering low Amp circuits. The SDM120D range work directly connected to a maximum load 45A AC circuit.
All versions of the SDM120DB meter come with a pulsed output for remote monitoring and back light.
All SDM120DB meters are housed in a Dinrail mounted housing. They also come complete with sealable terminal covers to stop any tampering with the connections.
Dimensions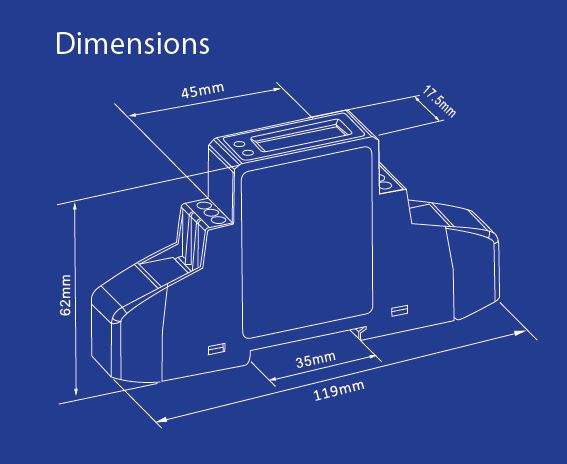 Wiring Diagram

Guarantee
1 Year
Dimensions
Height: 119mm Width: 17.5mm Depth: 62mm
Meter Data Sheet
Download/View Document